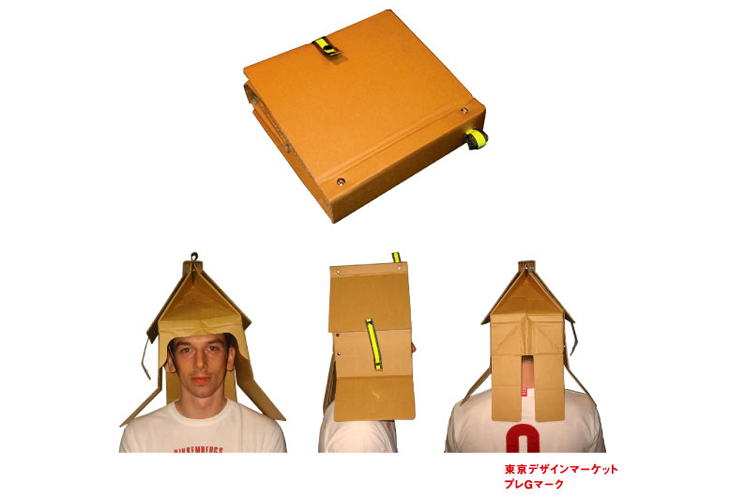 Original product development 1
Folding paper helmet

TOKYO DESIGN MARKET
2005
Earthquakes occur frequently in Japan. Despite the growing awareness for disaster prevention, actual measures are still insufficient. People tend to hesitate to equip their offices with disaster prevention goods because of costs or lack of space. In place of the conventional anti-disaster hood, this is a simple head protection to match today's urban lifestyles, compact, easy to store and to use.